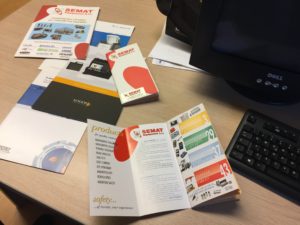 The SEMAT EQUIPMENT S.r.L. has been present in the field of non-destructive testing for twenty years.

He started the business marketing films and accessories for industrial radiography, then

widen its sphere of competence to almost all the methods of C.n.D.

The presence on the national territory is guaranteed by its technical / commercial staff able to

support customer needs.

Provides the necessary technical assistance and training with highly specialized technicians

equipment sold.

performs, with the help of certified laboratories, calibration for dosimetry and other physical quantities.

its adaptability to respond to the ever-changing needs of the market is one of the strengths of SEMAT Equipment S.r.L., increasingly tended to offer its customers the best service.